There are several ways to prepare for the Certified Anti-Terrorism Officer (cATO™) Certification Examination.
S2 Institute / IACSP Anti-Terrorism Officer Courses
The S2 Safety & Intelligence Institute, IACSP's premier partner for certification training, conducts the S2 Anti-Terrorism Officer (ATO) Program several times per year in cities around the globe. The S2 Anti-Terrorism Officer (ATO) Program is a five day, 40-hour course designed to prepare security and law enforcement professionals for assignments involving the protection of facilities against terrorist attack.
Summary of topics includes:
Dynamics of Terrorism • Terrorist Attack TTPs • Risk Assessment & Security Planning • Protective Counterintelligence & Operations Security • Physical Security and Entry Control Design • Blast Mitigation • Facility Protection Against Chem-Bio Attack • Mail Security Planning • Bomb Threat and IED/VBIED Incident Response • Chem-Bio Attack Response • Armed Attack/Active Shooter Response Planning
IMPORTANT NOTE: The information presented in the S2 Anti-Terrorism Officer course encompasses all questions within the database of cATO™ Certification Examination questions.
Since 2003, over 2,000 security professionals have graduated the S2 Anti-Terrorism Officer (ATO) Program. In addition to public ATO courses presented annually in Europe, Asia, and North America, S2 conducts private training based on the ATO course model for organizations worldwide. Some examples of our training clients include the Iraq Ministry of Interior, European Commission, European External Action Service, Federal Bureau of Prisons, Government of the Netherlands, Organization for Security & Cooperation in Europe, Saudi Arabian National Guard, US Capitol Police, US Central Command, US Department of Justice, and US Special Operations Command.
Following is a list of upcoming S2 / IACSP ATO Courses: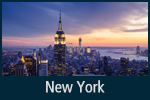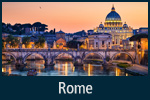 Independent Study
Candidates preparing for the Certified Anti-Terrorism Officer (cATO™) examination without attending the S2/IACSP Anti-Terrorism Officer Program may prepare through independent study of the cATO™ Body of Knowledge reference texts.